Financing
We offer patient financing programs through Prosper Healthcare Lending and Care Credit. Prosper Healthcare Lending offers a soft credit check, 3 or 5 year loans with flexible interest rates. Care Credit offers 6, 12, 18 and 24 month deferred interest options and 24, 36, 48 and 60 month interest plans with an interest rate of 14.99% There are links on our Resources page to find our more and apply
Please investigate which option will work best for you. We continue to explore options that work for our patients. We have recently taken some off of our site, as some companies have not treated people favorably. We view these companies as entities that assist our patients' opportunity to have a procedure. These are independent financing programs, and once you are approved, the finance company you choose pays our office.
Your payments and financial obligation are directly with the finance company you select. When choosing one of these companies as an option, we advise using only one per surgery and not a combination of these companies to finance your procedure. We will be happy to provide you with further information if we can. We continue to explore additional financing partners that benefit patients. If you are aware of and/or approved by one that is not listed here, let us know and we will add that company to our list, if possible.
*We also accept checks, cash, American Express, Discover, Master Card, and Visa.
*We accept all care credit plans.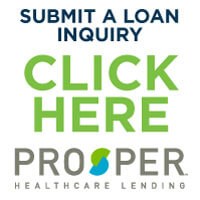 Prosper Healthcare Lending is the premier financing company in the healthcare industry. With over $5 Billion borrowed and over 250,000 people empowered, this is a name and a program you can trust.
Here are some of the benefits you'll receive with a loan from Prosper:
Immediate decisions without affecting your credit!
Longer terms for lower monthly payments
No collateral required
No prepayment penalties
Fast & easy loan inquiry process
100% Confidential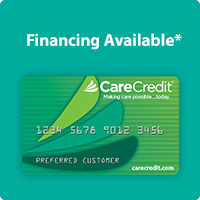 CareCredit is a healthcare credit card designed for your health, beauty, and wellness needs. It's a way to pay for the costs of many treatments and procedures and allows you to make convenient monthly payments.
Here are some benefits you'll receive with a loan from CareCredit:
Fast approval.
Offers extended payment plans in 24, 36, 48 and 60 month options to help keep monthly payments low.
Offers deferred interest plans in 6, 12, 18 and 24 month options.
Accepts co-signer applications.
Can be used with other healthcare providers, including dentists, Lasik/eye specialists, hearing clinics and veterinarians.
Has a lengthy established history of patient financing.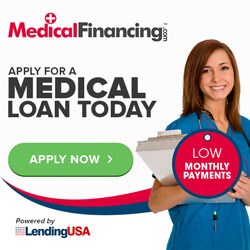 Here are some benefits you'll receive with a loan from Medical Financing:
Multiple loan options including 36-, 60- and 6-month loans
No pre-payment penalties
Quick approval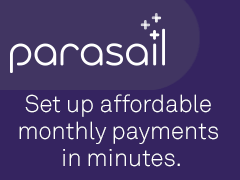 Parasail is a unique lender in the field of medical loans. Unlike credits cards, Parasail has fixed interest rate loans based on your financial information, no fees and affordable payments that can be spread out monthly to fit your budget.
Here are some benefits you'll receive with a loan from Parasail:
Apply in minutes.
Immediate application response.
Single application for multiple loan options.
Accessible loans regardless of financial situation.