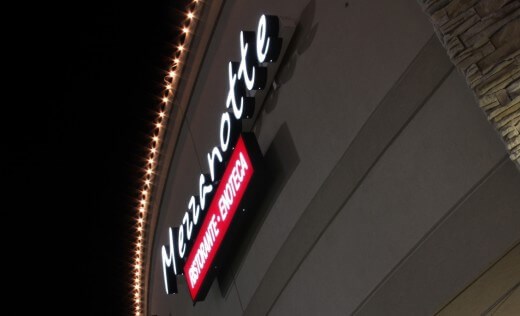 Mezzanotte Ristorante Enoteca
Contemporary and romantic in nature, the upscale Mezzanotte Ristorante Enoteca offers fine Italian cuisine, delectable small plates and an extensive wine list. A favorite of Dr. Sumpter's, she's not alone in loving this gorgeous restaurant. Diners can choose among a bevy of classic pasta and hearty meat and seafood dishes. When a diner is in the mood for some lighter fare, he or she can choose from the "Tapas Madness Menu." Served on Wednesdays at a reduced price, these tiny bites pack a big flavor punch. No meal is complete here without a choice from Mezzanotte's extensive wine list.
To make reservations, please visit http://www.mezzanotte.tv/.
Driving from Mezzanotte Ristorante Enoteca