Loose and sagging skin can be treated safely, gently, non-invasively and with no downtime with FDA-approved Ultherapy. This one-of-a-kind skin tightening treatment uses ultrasound technology to penetrate the skin to stimulate collagen so firmer skin results. Houston area cosmetic surgeon, Dr. Sumpter, recommends Ultherapy for patients who don't want to have surgery to treat the loose skin above the eyebrows, under the chin and around the neck. While not producing the same dramatic results as a facelift, Ultherapy is a great alternative to the surgery, producing younger-looking, firmer skin.
Good candidates for Ultherapy have skin that has relaxed to the point of looking less firm. Sagging skin on the eyebrows, on the neck, or under the chin are often the first signs of maturing skin. Typically, those in their 30s and older who have mild to moderate skin laxity are candidates.
A treatment takes 1 to 3 hours and does not involve downtime. There may be some initial effect, but lifting and toning may take 2 to 3 months and further improvements can appear up to 6 months following a treatment. Most patients need only one treatment. Some will have a benefit from additional treatments depending on how much laxity exists and how an individual's biology responds to the treatment. The result can last up to 2 years.
While Ultherapy is not a replacement for surgery, such as a face lift, it is a nice, viable option for someone either wanting to delay or preferring not to have a face lift, or even someone wanting to prolong some effects of cosmetic surgery.
Ultherapy Mini-Treatments
If you're interested in Ultherapy, but unsure, we have a program perfect for you. For $500, you can have a Mini-Treatment. This will give you the opportunity to have a small area treated at a lower cost and see what it does for you! Possible areas include under chin, under chin with partial neck, wide jowls, narrow jowls or upper brow and eye perimeter. Brief phone consultation required.
Firm Skin Without Surgery
As with any cosmetic surgery procedure or treatment, you should thoroughly discuss your expectations and the result you are looking for with a medical professional who works directly with the doctor, if the treatment is not performed by the doctor. During a consultation, every detail of Ultherapy will be discussed with you, including downtime and recovery, as well as the mention of optional treatments, so that you may decide on the best course of action for you. Give us a call today to schedule your consultation.
Reviews
"I could not have imagined a better experience. The doctor was extremely upfront and detailed about the pricing as well as what to expect during the procedure. She even suggested we go a cheaper route on my mother in laws Botox which was refreshing to say the least not to feel like you're being up sold instead of genuinely counseled. My pain tolerance level is lower than low and she went to every length possible to make me comfortable all while being very friendly and reassuring. My results for lip injections were absolutely fantastic. My entire family now wants to make an appointment here to have theirs done! I will be back for all of my cosmetic needs and so will all my family."
- C.S. /
Yelp /
May 27, 2016
"I am turning 65 Aug 16th 2017. Also, I live in Florida now. Everyone I meet comments on on, "not ;ooking my age"! Dr Sumpter not only is responsible for ALL my compliments but was so fun to work with. Making the decision as a man to have cosmetic work done was made so much easier by Dr Sumpters laid back, of course we can do it, attitude. Dr Sumpter is not just a cosmetic surgeon, she is a true artist with compassion and desire to help. I came to truly love Dr Sumpter and her husband, Tim."
- M. /
Healthgrades /
Jul 29, 2017
"In a nutshell, Dr. Sumpter's skill and bedside manner put together make her the perfect plastic surgeon. I trust her like family because of how real she is. She has never told me I "need" to have anything done and has always been honest with me about what she feels I need to stay away from. She has done my botox and Juvederm injections in addition to my permanent lip implants which I could not be happier with! Also, the entire staff is not only professional and kind but also really funny!"
- C.S. /
Healthgrades /
Jun 27, 2017
"Dr. Sumpter is the BEST choice for ANY procedure! - I will start off with a disclaimer that I am the world's worst patient. I have a panic/anxiety disorder that causes panic attacks often unwarranted so you can imagine when needles are involved how frantic it becomes. Dr. Kristi Sumpter from day 1 consultation about Juvederm injections to the day of surgery for permanent lip implants was sensitive to my anxiety and single-handedly comforted and..."
- C. /
RealSelf /
Jun 26, 2017
"This review only contains a rating"
- K.R. /
Google /
Jun 26, 2017
Previous
Next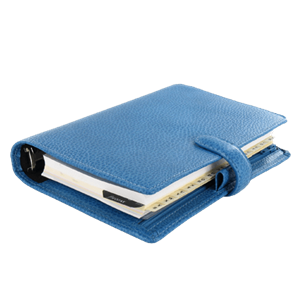 Related Procedures