Loose and sagging skin can be treated safely, gently, non-invasively and with no downtime with FDA-approved Ultherapy. This one-of-a-kind skin tightening treatment uses ultrasound technology to penetrate the skin to stimulate collagen so firmer skin results. Houston area cosmetic surgeon, Dr. Sumpter, recommends Ultherapy for patients who don't want to have surgery to treat the loose skin above the eyebrows, under the chin and around the neck. While not producing the same dramatic results as a facelift, Ultherapy is a great alternative to the surgery, producing younger-looking, firmer skin.
Good candidates for Ultherapy have skin that has relaxed to the point of looking less firm. Sagging skin on the eyebrows, on the neck, or under the chin are often the first signs of maturing skin. Typically, those in their 30s and older who have mild to moderate skin laxity are candidates.
A treatment takes 1 to 3 hours and does not involve downtime. There may be some initial effect, but lifting and toning may take 2 to 3 months and further improvements can appear up to 6 months following a treatment. Most patients need only one treatment. Some will have a benefit from additional treatments depending on how much laxity exists and how an individual's biology responds to the treatment. The result can last up to 2 years.
While Ultherapy is not a replacement for surgery, such as a face lift, it is a nice, viable option for someone either wanting to delay or preferring not to have a face lift, or even someone wanting to prolong some effects of cosmetic surgery.
Ultherapy Mini-Treatments
If you're interested in Ultherapy, but unsure, we have a program perfect for you. For $500, you can have a Mini-Treatment. This will give you the opportunity to have a small area treated at a lower cost and see what it does for you! Possible areas include under chin, under chin with partial neck, wide jowls, narrow jowls or upper brow and eye perimeter. Brief phone consultation required.
Firm Skin Without Surgery
As with any cosmetic surgery procedure or treatment, you should thoroughly discuss your expectations and the result you are looking for with a medical professional who works directly with the doctor, if the treatment is not performed by the doctor. During a consultation, every detail of Ultherapy will be discussed with you, including downtime and recovery, as well as the mention of optional treatments, so that you may decide on the best course of action for you. Give us a call today to schedule your consultation.
Schedule an Appointment Online
Schedule your appointment online now by clicking the link below.
Book Now
Reviews
"I could not have imagined a better experience. The doctor was extremely upfront and detailed about the pricing as well as what to expect during the procedure. She even suggested we go a cheaper route on my mother in laws Botox which was refreshing to say the least not to feel like you're being up sold instead of genuinely counseled. My pain tolerance level is lower than low and she went to every length possible to make me comfortable all while being very friendly and reassuring. My results for lip injections were absolutely fantastic. My entire family now wants to make an appointment here to have theirs done! I will be back for all of my cosmetic needs and so will all my family."
- C.S. /
Yelp /
May 27, 2016
"I had 3 massages with Vivian and she is a wonderful massage therapist! She is knowledgeable and adjusts to the needs of her client. I highly recommend Vivian and appreciate the excellent customer service from all the office staff!"
- A.G. /
Google /
Nov 19, 2018
"Dr. Sumpter and her staff are very professional and provide a relaxing atmosphere.   I currently use a filler treatment injected under my eyes to smooth out the appearance of wrinkles.   I have found other clinics are not always trained in this procedure.   The cost for the botox units and fillers are not over priced for having a Board Certified Cosmetic Surgeon perform the procedures. I highly recommend this doctor."
- J.M. /
Yelp /
Jul 19, 2018
"Dr. Sumpter and her staff are very professional and provide a relaxing atmosphere. I currently use a filler treatment injected under my eyes to smooth out the appearance of wrinkles. I have..."
- J.M. /
Yahoo /
Jul 19, 2018
"Dr. Kristi Sumpter is truly a gifted surgeon I couldn't be happier with my tummy tuck results. She easily guides you step by step through the whole process. Even after po I was still taken care of by the awesome staff being on top of my appointments. Dr. Sumpter is amazing I recommend her 100% she made my tummy tuck dreams come true!"
- L.M. /
Google /
Jul 12, 2018
Previous
Next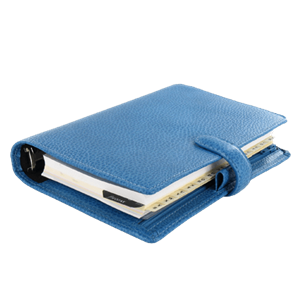 Related Procedures