Aging or problematic skin can be effectively treated without the need for surgery or any other invasive procedure thanks to IPL. Intense Pulsed Light (IPL) is a procedure that uses the power of light energy to send varying wavelengths into the layers of the skin. Houston area cosmetic surgeon, Dr. Sumpter, has a experienced clinical aesthetician on staff that uses IPL to treat hyperpigmentation, rosacea, large pores, lines and wrinkles and more. This treatment is safe enough to be used on virtually any skin type or tone to rejuvenate the skin for a brighter, younger-looking, more even-toned complexion.
IPL photofacials are ideal for patients who have damaged skin due to sun exposure, acne, pigmentation from aging, as well as skin conditions such as Rosacea. IPL does not treat deep wrinkles and lines, it does however improve the appearance of the top layer of skin by creating a smoother, clearer appearance. Candidates should still have healthy skin elasticity, and somewhat of a fair complexion that has not been recently tanned by the sun or a tanning booth. For optimal results, we inform our patients that a series of treatments often works best until the desired results are achieved. IPL can be used on the face, neck, chest, and hands. After a thorough consultation, we will develop a treatment plan and schedule so that your specific needs can be addressed during treatment.
IPL Reviews
"All around wonderful experience every time I have visited.The results were terrific and Dr Sumpter always had the mot helpful, respectful and kind bed side manner.  I highly recommend that you trust you image to Dr Sumpter.PS.. The IPL really works well.  After about a week I have the smoothest prettiest skin ever!  It really did take a few years off my face."
- B.F. /
Yelp /
Oct 12, 2014
"Connie did my IPL sessions and she was wonderful. While the procedure can be uncomfortable, she did her best to make me as comfortable and relaxed as possible. She was very thorough with explaining what she was doing and why. I would definitely recommend her, and would come back if I need anything else."
- S.A. /
Yelp /
Jun 08, 2016
"Aesthetician very knowledgeable and proficient. IPL Photofacial final result in two weeks, however appears target age spots will be vanishing altogether. source: groupon * individual experience with results, including timing of final result, may vary."
- Anonymous /
Office Visit /
Dec 29, 2015
"Very nice and friendly people, nice & very clean facility, I will go back. source: groupon"
- Anonymous /
Office Visit /
Jan 19, 2015
"Excellent service!!! source: groupon"
- Anonymous /
Office Visit /
Oct 22, 2014
Previous
Next
IPL is performed in our office and typically takes about an hour. Before the treatment begins, the patient's skin is cleansed thoroughly and a cold gel is applied to the area being addressed. During the procedure, our patients are given protective eye coverings and the IPL hand piece glides gently over the surface. The intense pulse light targets and absorbs the dilated vessels and/or pigmentation allowing the body to stimulate a natural healing process. Most patients do not feel any discomfort with this procedure, however, a numbing agent can be used if necessary to avoid any stinging and burning.
After the treatment is complete, patients can return to their normal activities, but exercise should be put off for a day or two. Redness or blotchiness will most likely be evident on the skin for several days.
We invite you to call our cosmetic surgery office and learn more about IPL photo rejuvenation today. This easy, nonsurgical procedure creates a beautiful, glowing appearance and improves texture, tone, and skin laxity. Following a consultation, we will provide a detailed treatment plan and schedule so that you can enjoy the skin you have always wanted.
Schedule an Appointment Online
Schedule your appointment online now by clicking the link below.
Book Now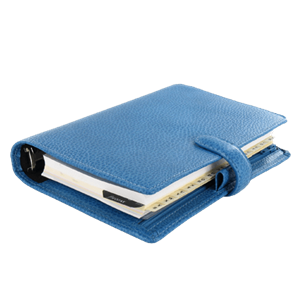 Related Procedures