Facials are not just a sleepover staple, but a rejuvenating facial treatment that addresses a number of skin concerns that wear down the complexion. At the office of Houston cosmetic surgeon, Dr. Sumpter, under the care of our experienced clinical aesthetician, patients can expect to have dead skin cells removed, lines and wrinkles diminished, and tone and texture improved. The all-in-one facial starts with crystal-free microdermabrasion to remove dead skin cells and stimulate growth of new skin cells. Dermablaning carefully skims dead skin cells and fine facial hair. A chemical peel follows to improve tone and texture and then a masque to soothe the face. The patient's skin will be left glowing and rejuvenated.
Your appointment begins with a crystal-free microdermabrasion. This safe and gentle resurfacing therapy removes superficial dead skin cells, begins stimulation of collagen, and improves circulation to the dermis. It is designed to reduce fine lines and unclog and refine pores, and can lighten hyperpigmentation and scars.

The microderm is followed by a dermaplaning treatment. With a specific, precise blade, the skin is evenly skimmed, removing dead skin cells and unwanted fine facial hair. This exfoliating treatment produces a smoother skin texture and fresh appearance.

A chemical peel tailored to your skin type and tone follows. This targets any imperfections you wish to treat. The peel may be glycolic, lactic, or salicylic acid or a combination of those offered, which are also available in different strengths.

The final step is one of the amazing masques we offer. Options include a zinc & sulfur masque, a vitamin C masque or an age intervention masque.

This amazing facial treatment can be repeated every four to six weeks.
This popular service costs only $125.
These treatments are quick and gentle, fitting nicely into your busy schedule. Treatments can be combined with most skin care regimens and complete a safe, comprehensive approach to skin care. We also offer a variety of healthy skin care products, including some medical-grade options that will contribute to your results and protect your skin in between treatments.

Many favial options exist and can be customized for each patient. Our staff will work with you personally to create the best skin care regimen for you and your skin.
Glowing, beautiful skin is just a call away. To learn more about our facials and find out what they can do for you, please contact us immediately, so that we can schedule a one-on-one consultation. A consultation is the best way to have all of your questions and concerns answered and get all the information you need to make your decision.
Reviews
"I could not have imagined a better experience. The doctor was extremely upfront and detailed about the pricing as well as what to expect during the procedure. She even suggested we go a cheaper route on my mother in laws Botox which was refreshing to say the least not to feel like you're being up sold instead of genuinely counseled. My pain tolerance level is lower than low and she went to every length possible to make me comfortable all while being very friendly and reassuring. My results for lip injections were absolutely fantastic. My entire family now wants to make an appointment here to have theirs done! I will be back for all of my cosmetic needs and so will all my family."
- C.S. /
Yelp /
May 27, 2016
"I am turning 65 Aug 16th 2017. Also, I live in Florida now. Everyone I meet comments on on, "not ;ooking my age"! Dr Sumpter not only is responsible for ALL my compliments but was so fun to work with. Making the decision as a man to have cosmetic work done was made so much easier by Dr Sumpters laid back, of course we can do it, attitude. Dr Sumpter is not just a cosmetic surgeon, she is a true artist with compassion and desire to help. I came to truly love Dr Sumpter and her husband, Tim."
- M. /
Healthgrades /
Jul 29, 2017
"In a nutshell, Dr. Sumpter's skill and bedside manner put together make her the perfect plastic surgeon. I trust her like family because of how real she is. She has never told me I "need" to have anything done and has always been honest with me about what she feels I need to stay away from. She has done my botox and Juvederm injections in addition to my permanent lip implants which I could not be happier with! Also, the entire staff is not only professional and kind but also really funny!"
- C.S. /
Healthgrades /
Jun 27, 2017
"Dr. Sumpter is the BEST choice for ANY procedure! - I will start off with a disclaimer that I am the world's worst patient. I have a panic/anxiety disorder that causes panic attacks often unwarranted so you can imagine when needles are involved how frantic it becomes. Dr. Kristi Sumpter from day 1 consultation about Juvederm injections to the day of surgery for permanent lip implants was sensitive to my anxiety and single-handedly comforted and..."
- C. /
RealSelf /
Jun 26, 2017
"This review only contains a rating"
- K.R. /
Google /
Jun 26, 2017
Previous
Next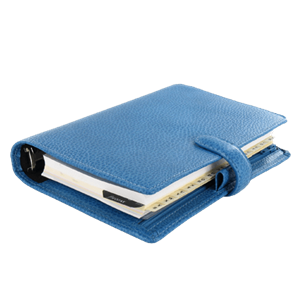 Related Procedures