An abundance of old, dead skin cells can cause the face to look aged, dull and blah, but all of that can be turned around with a chemical peel. One of the most requested non-surgical skin rejuvenation treatments, chemical peels use a chemical solution applied in a controlled manner to strip away dead skin cells. In the process, new skill cell growth is initiated. Houston area cosmetic surgeon, Dr. Sumpter, has a clinical aesthetician on staff who performs chemical peels to repair age spots, sun damage, shallow scars and to diminish fine lines and wrinkles. Chemical peels are not only good for the face, but can be applied to various parts of the body, as well. Each peel is especially tailored for the patient's unique needs.
Reviews
"I could not have imagined a better experience. The doctor was extremely upfront and detailed about the pricing as well as what to expect during the procedure. She even suggested we go a cheaper route on my mother in laws Botox which was refreshing to say the least not to feel like you're being up sold instead of genuinely counseled. My pain tolerance level is lower than low and she went to every length possible to make me comfortable all while being very friendly and reassuring. My results for lip injections were absolutely fantastic. My entire family now wants to make an appointment here to have theirs done! I will be back for all of my cosmetic needs and so will all my family."
- C.S. /
Yelp /
May 27, 2016
"My mother in law recommended Winds of Change  for a massage and it was amazing. Everyone was so friendly and nice and the massage therapist was very knowledgeable and gave such an amazing massage. I will definitely be coming back for a massage and I will be looking into their cosmetic procedures."
- E.G. /
Yelp /
May 03, 2019
"My mother in law recommended Winds of Change for a massage and it was amazing. Everyone was so friendly and nice and the massage therapist was very knowledgeable and gave such an amazing massage...."
- E.G. /
Yahoo /
May 03, 2019
"I love Dr. Sumpter. Great bedside manners. Very knowledgeable and gives great results. She did exactly what I asked and I look forward to working with her in the near future."
- Z.D. /
Google /
Apr 25, 2019
"I had a implant removal, Dr. Sumpter was very knowledgeable and her staff is very attentive. The surgery center also was very professional and helpful on the day of surgery. Dr. Sumpter and her staff also send me flowers on the week of recovery which was so thoughtful. Also any questions i had before and after surgery i can easily call them and they make sure to have a answer. The experience with them was great!"
- M.A. /
Google /
Apr 05, 2019
Previous
Next
Chemical peels are structured for individuals of all skin types and colors. The best candidates for this treatment are those who:
Are in overall good health
Have fine wrinkles, mild hyperpigmentation, and diminished skin tone
Have not used Accutane in the last two years
Do not have specific dermatologic medical conditions that would preclude peels
We will provide pre-treatment instructions during the consultation. The vast majority of chemical peels may be safely performed in our office. Our trained aesthetician will select the best chemical or chemical mix for the individual patient. Chemical peels we offer include glycolic peels, lactic peels, salicylic peels, Jessner's peels, TCA peels and the Obagi Blue Peel. Sometimes Retin-A, a prescription medication derived from Vitamin A, is used to pre-treat the skin, especially if a TCA peel is going to be used. The Retin-A thins out the skin's surface layer, allowing the TCA solution to penetrate more deeply and evenly. Hydroquinone, a prescription bleaching agent, is sometimes used in conjunction with Retin-A, especially if a patient has blotchy areas or pigmentation problems. A solution is applied using a sponge, cotton pad, cotton swab or brush to the areas to be treated (or the entire face, avoiding the eyes, brows and lips). After the peel, we will apply an after peel ointment to complete the treatment.
After a chemical peel, it is common to experience some temporary flaking or scaling, redness, and dryness of the skin. However, these conditions will disappear as the skin adjusts to treatment.

After a TCA peel, we may prescribe a mild pain medication to relieve any tingling or mild discomfort. TCA peels may cause some swelling depending the strength of the peel used. An after peel ointment will be applied to the face and patients will be instructed on the frequency of application of this ointment as part of the post-op home care. To help aid healing, it is essential that patients follow these specific instructions. The use of sunscreen is strongly recommended after a chemical peel. NIA24® 100% Mineral sunscreen offers effective protection. Additionally, other NIA24® skin therapy products provide excellent protection and maintenance of the new healthy skin.
The costs for a chemical peel varies depending on the type and grade of peel used. Superficial (light) chemical peels start at about $75 - $100; medium (TCA) peels run about $400 - $650. Keep in mind, it is recommended that light and medium peels be repeated for the best results. A deep peel usually only needs to be completed once and provides lasting results.
Chemical peels are an effective, nonsurgical solution for patients desiring clearer skin. They help peel away dead skin cells and leave behind a glowing, fresh complexion. Call our office today for a complete skin consultation and learn which chemical peel will benefit you and help attain the right results.
Schedule an Appointment Online
Schedule your appointment online now by clicking the link below.
Book Now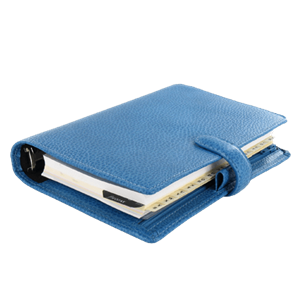 Plan Your Procedure
Average Procedure Time

0

Procedure Recovery Location

Out-Patient
Contact Us
Related Procedures