With several skin-enhancing family members, Restylane is part of a family of dermal fillers that correct and transform aged skin by adding volume. Restylane was actually the first FDA-approved synthetic, biodegradable hyaluronic acid filler. Houston area cosmetic surgeon, Dr. Kristi Sumpter, offers Restylane Lyft and Restylane Silk to meet the specific aesthetic needs of her patients.
Each formulation of Restylane instantly reduces moderate to severe facial wrinkles, and creates a softer, smoother skin appearance. The effects of any Restylane product can last 6 months or longer.
We are proud to offer Restylane Lyft, which is comprised of larger gel particles meant for deeper injections to fill in more severe folds and wrinkles. Once injected into the skin, the result is a "lifted" appearance. This injection is popular for cheek augmentation and the correction of irregularities in the mid-face. It creates a younger contour and is approved for patients over the age of 21.
Restylane Silk is used for subtle, natural lip enhancement. It is not only used to augment the lips, but to also reduce the signs of aging and diminish wrinkles around the mouth.
All Restylane products are safe to use and very effective to enahnce the facial apperance. To find out which product is best for you, call our Houston office to learn more.
Reviews
"I could not have imagined a better experience. The doctor was extremely upfront and detailed about the pricing as well as what to expect during the procedure. She even suggested we go a cheaper route on my mother in laws Botox which was refreshing to say the least not to feel like you're being up sold instead of genuinely counseled. My pain tolerance level is lower than low and she went to every length possible to make me comfortable all while being very friendly and reassuring. My results for lip injections were absolutely fantastic. My entire family now wants to make an appointment here to have theirs done! I will be back for all of my cosmetic needs and so will all my family."
- C.S. /
Yelp /
May 27, 2016
"I am turning 65 Aug 16th 2017. Also, I live in Florida now. Everyone I meet comments on on, "not ;ooking my age"! Dr Sumpter not only is responsible for ALL my compliments but was so fun to work with. Making the decision as a man to have cosmetic work done was made so much easier by Dr Sumpters laid back, of course we can do it, attitude. Dr Sumpter is not just a cosmetic surgeon, she is a true artist with compassion and desire to help. I came to truly love Dr Sumpter and her husband, Tim."
- M. /
Healthgrades /
Jul 29, 2017
"In a nutshell, Dr. Sumpter's skill and bedside manner put together make her the perfect plastic surgeon. I trust her like family because of how real she is. She has never told me I "need" to have anything done and has always been honest with me about what she feels I need to stay away from. She has done my botox and Juvederm injections in addition to my permanent lip implants which I could not be happier with! Also, the entire staff is not only professional and kind but also really funny!"
- C.S. /
Healthgrades /
Jun 27, 2017
"Dr. Sumpter is the BEST choice for ANY procedure! - I will start off with a disclaimer that I am the world's worst patient. I have a panic/anxiety disorder that causes panic attacks often unwarranted so you can imagine when needles are involved how frantic it becomes. Dr. Kristi Sumpter from day 1 consultation about Juvederm injections to the day of surgery for permanent lip implants was sensitive to my anxiety and single-handedly comforted and..."
- C. /
RealSelf /
Jun 26, 2017
"This review only contains a rating"
- K.R. /
Google /
Jun 26, 2017
Previous
Next
A typical Restylane treatment usually lasts 30 minutes, but it could be more or less depending on the number of areas being treated and the severity of the wrinkles. After thoroughly cleansing the face, the practitioner will mark the areas to be injected. Then, the practitioner will slowly apply the Restylane using a fine needle until the patient's desired shape and contours are created. Most patients report no pain after the initial injection prick, but numbing cream can be used before the treatment to enhance the patient's comfort. The practitioner will continue adding Restylane to the needed areas until the patient's face has regained its youthful contours and the cheeks are lifted.
Patients will be able to see results from their Restylane treatment immediately, but the final results will appear after a few hours when the swelling and redness in the treated areas subsides. Patients should avoid strenuous activities and exercise for at least 24 hours, but normal and light activities can be started as soon as the patient feels able. For the first day after the treatment, patients should avoid putting any pressure on their face and to help the filler settle into the contours, the head should remain elevated. Patients are advised to sleep with their head propped up on several pillows for the first night. Results from Restylane usually last 1 year, but patients may consider getting treatments every 6 months to maintain their results.
The cost of Restylane depends on which product, the amount and size of areas treated, as well as the severity of the wrinkles. A syringe of Restylane usually costs about $500 - $550, Restylane Lyft about $535 - $585 and Restylane Silk about $515 - $600. Dr. Sumpter will be better able to estimate the amount of syringes that will be needed after discussing the patient's goals in their consultation. Restylane, like other injectable wrinkle fillers, are only a temporary treatment, so patients will need more to return for more treatments to maintain their results.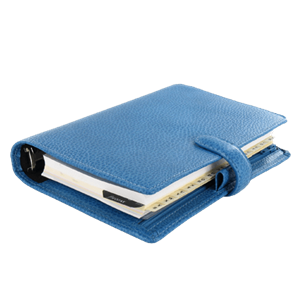 Plan Your Procedure
Procedure Recovery Location

Out-Patient
Contact Us
Related Procedures