Since fillers are more popular than ever, they have become even more improved over the years with longer-lasting results as seen with FDA-approved Juvéderm. Houston area cosmetic surgeon, Dr. Sumpter, injects the filler to add volume to areas with low volume and to fill in and smooth folds and wrinkles. This gel-based hyaluronic acid dermal filler is easily absorbed into the skin, providing a natural look and feel. Hyaluronic acid is a substance found naturally in the body and Juvéderm is manufactured in a way to provide the highest concentration of cross-linked hyaluronic acid as compared to other fillers. Juvederm comes in two forms - Juvederm Ultra and Juvederm Ultra Plus. The product normally lasts 8 months with some remaining for up to 12 months.
Our Houston, TX cosmetic surgery center offers two primary forms of Juvéderm, including both Juvederm Ultra, as well as Juvéderm Ultra Plus. They vary in formulation and offer just slightly different outcomes depending on the patient's needs. Juvéderm Ultra is a bit softer than the Plus version, while Juvéderm Ultra Plus is firmer. This has to do with the particle size within the gel. Both products work great for augmenting lip volume, improving the appearance of the corners of the mouth, and adding softness to the nasolabial folds (laugh lines). During the consultation, the lines and wrinkles on the face will be assessed to determine which formula will offer the most optimal results. Juvéderm Ultra Plus is generally used on patients with deeper, fuller lines. On average, we expect results from both Juvéderm Ultra and Juvéderm Ultra Plus to last approximately 8 months with some of the treatment lasting up to a year. Because of this duration, patients that would benefit from multiple syringes can stagger those in adjacent month appointments to help manage cost and budgets.
An addition to the Juvéderm family of products is Juvéderm Volbella. Juvéderm Volbella has the distinction of being the first FDA-approved filler to increase lip fullness and correct perioral lines for up to a year. It is a softer, smoother gel to increase comfort during injection and produce a more natural result.
Juvéderm® Reviews
"Dr. Sumpter is the BEST choice for ANY procedure! - I will start off with a disclaimer that I am the world's worst patient. I have a panic/anxiety disorder that causes panic attacks often unwarranted so you can imagine when needles are involved how frantic it becomes. Dr. Kristi Sumpter from day 1 consultation about Juvederm injections to the day of surgery for permanent lip implants was sensitive to my anxiety and single-handedly comforted and..."
- C. /
RealSelf /
Jun 26, 2017
"I could not have imagined a better experience. The doctor was extremely upfront and detailed about the pricing as well as what to expect during the procedure. She even suggested we go a cheaper route on my mother in laws Botox which was refreshing to say the least not to feel like you're being up sold instead of genuinely counseled. My pain tolerance level is lower than low and she went to every length possible to make me comfortable all while being very friendly and reassuring. My results for lip injections were absolutely fantastic. My entire family now wants to make an appointment here to have theirs done! I will be back for all of my cosmetic needs and so will all my family."
- C.S. /
Yelp /
May 27, 2016
"Her expertise shows during my routine Botox and any fillers made to my face. I find a very understanding staff to help me with my appointments.I am surprised how well she remembers details about facial and overall appearance."
- J.M. /
Healthgrades /
Jul 03, 2016
"In a nutshell, Dr. Sumpter's skill and bedside manner put together make her the perfect plastic surgeon. I trust her like family because of how real she is. She has never told me I "need" to have anything done and has always been honest with me about what she feels I need to stay away from. She has done my botox and Juvederm injections in addition to my permanent lip implants which I could not be happier with! Also, the entire staff is not only professional and kind but also really funny!"
- C.S. /
Healthgrades /
Jun 27, 2017
Previous
Next
Juvéderm is performed during an in-office appointment. Prior to receiving the injection, an assessment will be made as to where the injections will go, and how much of the medication (number of syringes) is needed to produce the desired results. During the appointment, the areas of the injection sites will be marked with ink and a numbing cream will be applied to help with any discomfort. As the solution is injected into the skin, the surgeon will massage the area so that the medication diffuses and spreads evenly. Cold compresses are then applied to help with swelling.
After a Juvéderm treatment, patients can return to work, but exercise or strenuous activity should be avoided for about 24 hours. The injections sites will appear red and swollen, but this goes away within a couple of hours. Some patients may bruise, but this is also temporary. The visible results after the injections are noticed immediately. The results will last for about 6-9 months before another round of injections are needed or desired.
Our office charges about $400-$600 per syringe of Juvéderm. The cost will vary based on the number of syringes needed, which is determined based on the size of the area, the amount of wrinkles and the depth of wrinkles.
Fillers, such as Juvéderm, are a fantastic way to turn back the hands of time, adding volume to the face and creating a smooth and softer facial appearance. During the initial consultation, we will discuss this product in detail and provide a thorough skin assessment so that we can tailor the best treatment to meet your aesthetic goals. We invite you to call our office today to learn more!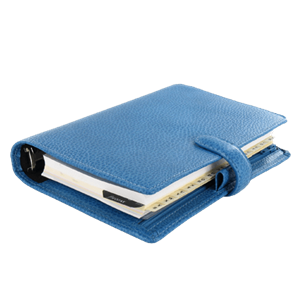 Plan Your Procedure
Procedure Recovery Location

Out-Patient
Contact Us
Related Procedures