Over time, a person's face changes and for some, the changes are so dramatic that a face lift may be the only solution to turn back the hands of time. The go-to surgery for age reversal, a facelift, takes care of droopy skin, lines and wrinkles and a change in contour by repositioning and tightening the underlying connective tissue and muscles, as well as trimming away excessive skin. If there's excessive fat in the face and neck, Houston area cosmetic surgeon, Dr. Sumpter, can use liposuction. After a face lift, a patient will look years younger with feel more confident about his or her appearance.
Facelift Reviews
"excellent results - I had a facelift with Dr. Sumpter and am so pleased with the result. I feel like I look years younger without being overdone. I would recommend her to anyone. Three of my friends have used her as well."
- Anonymous /
Vitals /
Feb 17, 2014
"second time is the charm - I went to Dr. Sumpter for a facelift after having one years ago by a very prominent surgeon here in Houston...I was nervous because now my facelift was considered a "redo" and therefore possibly more problems. I am so excited now every time I look in the mirror....my face looks 15 years younger and the experience was so much better with Dr. Sumpter compared to what I went through 10 years ago. Dr. Sumpter was so personable and took the time to explain to me every step, and the follow up was hands down the best I have ever had. I saw the doctor every time and was never pawned off to the nurse or the PA. Overall a fabulous experience. Wish I would have come to her the first time!"
- Anonymous /
Vitals /
Aug 17, 2010
"I am turning 65 Aug 16th 2017. Also, I live in Florida now. Everyone I meet comments on on, "not ;ooking my age"! Dr Sumpter not only is responsible for ALL my compliments but was so fun to work with. Making the decision as a man to have cosmetic work done was made so much easier by Dr Sumpters laid back, of course we can do it, attitude. Dr Sumpter is not just a cosmetic surgeon, she is a true artist with compassion and desire to help. I came to truly love Dr Sumpter and her husband, Tim."
- M. /
Healthgrades /
Jul 29, 2017
"Dear Dr. Kristi: If I said 'thank you' every minute for the rest of my life, it will never be enough. After eight (8) years and multiple surgeries: i.e., Tummy Tuck; Bi-lateral Prophylactic Mastectomy; Implants; Liposuction; Face lift; and Breast Enhancement, I want you to know that I felt connected to you in the most wonderful, phenomenal way on my journey. There is a great pleasantness about you. So gentle and understanding, professional and skillful, yet super sweet. You should also know that it does 'not' go unnoticed that you are a grade 'above' the best. I simply can't say enough great things about you and I will forever tell everyone I know that you are not only an excellent doctor and surgeon, but an 'excellent person' with amazing integrity. The world is a better place because of people like you and honestly ----- you , Tim, Tina, Connie and Melanie will remain in my heart forever. I am truly, deeply appreciative. My very warmest regards always,"
- Anonymous /
Other /
Sep 24, 2014
Previous
Next
Good candidates for face lifts are men or women who demonstrate:
Looseness of skin in the middle face
Looseness of skin in the jaw line and neck
Loss of volume in skin of the face and/or neck
During the consultation, Dr. Sumpter will evaluate the patient's overall health along with their skin quality, skin looseness, folds, and wrinkles. In addition, the underlying bone anatomy will be assessed and a facial rejuvenation treatment plan will be created that will help attain the best results. There are several variations of a surgical face lift, including a skin-only lift, which is reserved for patients with less sagging, a mid-face lift, which address the cheeks and mid-face area, and for those with severe sagging, a deep-plane lift, which addresses deeper wrinkles and folds. It is very common to combine nonsurgical techniques with a face lift to maximize results. This may include wrinkle fillers or BOTOX, as well as a chemical peel or a laser treatment to address skin irregularities on the surface, such as scars, sunspots and blemishes.
Depending on the extent of the face lift and the patient's overall health, patients may have an overnight stay or be discharged later in the evening. Swelling and bruising are expected after face lift surgery. The swelling and bruising will start to resolve during the first week after surgery, although this will vary between patients. Usually, patients may go out in public within 10 days with the aid of camouflage make-up. Most patients can resume modest activity in 2-3 weeks. A complete recovery from a facelift surgery occurs in about 4-6 weeks. Supplemental procedures, such as nonsurgical skin rejuvenation, can usually be performed at this time.
Depending on the technique used and the invasiveness of the surgery, surgical fees for facelift surgery vary greatly. Less invasive facelifts can average between $6,000 to $8,000, while more aggressive approaches can start at $9,000.
Turn Back the Hands of Time
Face lifts are becoming more and more common, especially with advanced surgical skills and progressive surgical techniques. Experienced surgeons understand the anatomy of the face and produce results that are not only lasting, but also natural by appearance. If you are ready to turn back the hands of time and look younger today, we encourage you to call our cosmetic surgery office and schedule a complete consultation to learn more.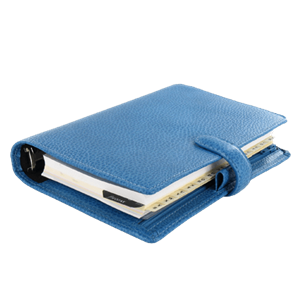 Plan Your Procedure
Average Procedure Time

0

Procedure Recovery Location

In & Out-Patient
Contact Us
Related Procedures