It's common knowledge that eyes are one of the first features that people look at, so when eyes begin to age, it's no wonder that many people turn to cosmetic surgery. When it comes to problematic lower and upper eyelids, eyelid surgery can remove excessive skin that causes a droopy, puffy appearance. Whether it's the upper, lower or both eyelids, Houston cosmetic surgeon, Dr. Sumpter, eliminates puffiness, fine lines and wrinkles, and improves dark circles under the eyes. With some patients, Dr. Sumpter will surgically remove excessive fat and muscle from the eye area. Eyes will be left looking younger, refreshed and rejuvenated.
Eyelid Surgery Reviews
"I had this surgery because there are so many things in life you can't change and this was something I could change! it was time to do something for me! I chose Dr. Sumpter because she let me decide just what I wanted done. She didn't try to persuade me to do anything else. I'm very happy with the results. My twin brother thinks it made a huge difference in my appearance. Dr. Sumpter made the entire experience pleasant. I would recommend her highly! (upper & lower blepharoplasty (eye lids) and neck lift)"
- DC /
Office Visit /
Feb 02, 2004
"First I would like to thank you for your care and concern for me as a patient. You are a very kind person as well as meticulous and professional. Your office staff and the nurses at the surgery center were extremely nice. You are highly recommended and regarded."
- LD /
Other /
May 21, 2007
"I am turning 65 Aug 16th 2017. Also, I live in Florida now. Everyone I meet comments on on, "not ;ooking my age"! Dr Sumpter not only is responsible for ALL my compliments but was so fun to work with. Making the decision as a man to have cosmetic work done was made so much easier by Dr Sumpters laid back, of course we can do it, attitude. Dr Sumpter is not just a cosmetic surgeon, she is a true artist with compassion and desire to help. I came to truly love Dr Sumpter and her husband, Tim."
- M. /
Healthgrades /
Jul 29, 2017
Previous
Next
Good candidates for eyelid contouring are men or women who demonstrate:
Bags or puffy bulges under the eyes (fatty deposits)
Fullness of the upper eyelids (fatty deposits)
Excess skin diminishing the natural fold of the upper eyelids
Excess skin and wrinkling of the eyelids
Impaired vision due to hanging skin on the upper eyelid
Blepharoplasty may either be performed on the upper eyelid only or the lower lid, or both. The most common problem with the upper eyelid is drooping excess skin. Not only does this look unappealing, but it can also obstruct vision for a patient. This is corrected with an incision that is placed along the natural fold of the eyelid and extracting any excess fat and skin. For the lower eyelid, treatment will improve any appearance of bulging and sagging below the eye. Incisions may be made just slightly below the lash line, or a transconjunctival incision may be a better option as the cut is made inside the lower eyelid, which eliminates scarring. Through either incision, fatty tissue and excess skin is removed. A lower lid lift does not necessarily improve the dark circles that may occur under the eyes. In this situation, we may recommend a skin rejuvenation procedure such as laser treatment or a chemical peel to assist with discoloration.
Eyelid surgery is performed under general anesthesia or IV sedation. Patients will be sent home and will be advised to keep their heads elevated for the first several days. Bruising and swelling will occur and may last for several weeks. It takes approximately 3-4 weeks for the results to appear. This surgery leads to very minimal scarring due to the location of the incisions. Not only will patients look rejuvenated and refreshed, but also many will have improved vision due to the skin imperfection being removed.
Blepharoplasty averages about $5,000 if both the upper and lower eyelids are addressed. If only one eyelid is addressed, this cost will fluctuate. Because this surgery is considered cosmetic, in most cases, insurance will not apply. However, for some patients where vision was affected, insurance coverage is possible depending on the carrier.
Blepharoplasty is a common procedure that can make a big difference in someone's life. For women in particular, putting on makeup can be difficult if hanging skin exists on the upper eyelid, and even with makeup on, the bags and circles under the eyes cannot be improved. Eyelid surgery creates beautiful, soft results that can be long lasting and life changing. For a complete consultation, we encourage you to call our cosmetic surgery office so that you can visit with our team and learn more.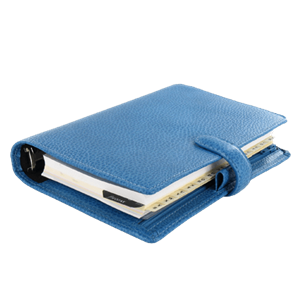 Plan Your Procedure
Average Procedure Time

0

Procedure Recovery Location

In & Out-Patient
Contact Us
Related Procedures