Men suffering from gynecomastia know the pain and embarrassment of having enlarged breasts that can take on a feminine appearance. This could be associated with gynecomastia, a condition caused by a possible hormone imbalance, which leads to men having extraneous breast tissue. Houston area cosmetic surgeon, Dr. Sumpter, uses male breast reduction surgery for these patients. She will go in and remove excessive tissue and fat and sculpt the chest for a more masculine look. Dr. Sumpter aims to restore not only a man's appearance, but his emotional well-being, as well.
Reviews
"I could not have imagined a better experience. The doctor was extremely upfront and detailed about the pricing as well as what to expect during the procedure. She even suggested we go a cheaper route on my mother in laws Botox which was refreshing to say the least not to feel like you're being up sold instead of genuinely counseled. My pain tolerance level is lower than low and she went to every length possible to make me comfortable all while being very friendly and reassuring. My results for lip injections were absolutely fantastic. My entire family now wants to make an appointment here to have theirs done! I will be back for all of my cosmetic needs and so will all my family."
- C.S. /
Yelp /
May 27, 2016
"My mother in law recommended Winds of Change  for a massage and it was amazing. Everyone was so friendly and nice and the massage therapist was very knowledgeable and gave such an amazing massage. I will definitely be coming back for a massage and I will be looking into their cosmetic procedures."
- E.G. /
Yelp /
May 03, 2019
"My mother in law recommended Winds of Change for a massage and it was amazing. Everyone was so friendly and nice and the massage therapist was very knowledgeable and gave such an amazing massage...."
- E.G. /
Yahoo /
May 03, 2019
"I love Dr. Sumpter. Great bedside manners. Very knowledgeable and gives great results. She did exactly what I asked and I look forward to working with her in the near future."
- Z.D. /
Google /
Apr 25, 2019
"I had a implant removal, Dr. Sumpter was very knowledgeable and her staff is very attentive. The surgery center also was very professional and helpful on the day of surgery. Dr. Sumpter and her staff also send me flowers on the week of recovery which was so thoughtful. Also any questions i had before and after surgery i can easily call them and they make sure to have a answer. The experience with them was great!"
- M.A. /
Google /
Apr 05, 2019
Previous
Next
Men who are self-conscious because of larger than normal breasts are candidates for this surgery. Dr. Sumpter will provide a thorough assessment to establish if gynecomastia is the condition causing the enlargement. Men should be at or near a healthy weight and have relatively good skin tone. If the excessive breast tissue has stretched the skin, a skin tightening technique will be incorporated during the surgery.
During surgery, Dr. Sumpter will use liposuction to remove excess breast tissue and will trim away any skin that shows sagging. In most cases, the incision is made around the areola, which helps minimize scarring. For extreme cases, additional surgical consideration may be made such as a lift, nipple repositioning or skin grafting. It is normal to have bruising and swelling around the chest area for the first couple of weeks. A compression garment must be worn for about 2 weeks to help with reshaping and healing. Men who suffer from gynecomastia often want to begin lifting weights to help accentuate the overall outcome. This is encouraged, but must be avoided for at least 6-8 weeks or until clearance has been given by our staff.
Male breast reduction surgery will vary in cost depending on the complexity of the surgical case. This surgery can average between $4,000 to $8,000. Some things to consider that may affect cause include liposuction, skin tightening, nipple repositioning, skin grafting, etc.
If you have lived in fear of taking your shirt off at the pool and exposing your chest due to gynecomastia, we encourage you to call our cosmetic surgery office and schedule a consultation with our team's endowed board-certified cosmetic surgeon. Our practice has created outstanding outcomes for countless men and will develop a tailored surgical plan to address your specific case.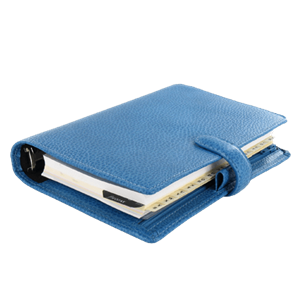 Plan Your Procedure
Average Procedure Time

2 Hours

Procedure Recovery Location

Out-Patient
Contact Us
Related Procedures