Although breast augmentation is one of the most well-known and popular cosmetic surgeries performed, there are circumstances that lead a patient to want a revision.. After surgery, some women will experience issues with their implants that can only be fixed through breast revision surgery. This procedure involves removing and/or replacing defective or unwanted implants. Since implants can shift, lose volume, rupture or appear to have a "bubbled" or "rippled" appearance, Houston cosmetic surgeon, Dr. Sumpter, will perform breast revision to resolve these and other issues. If a woman simply doesn't want her implants anymore, Dr. Sumpter can easily remove them.
Breast Revision Reviews
"Implant free - I went to dr sumpter to actually have my implants removed...which no one ever talks about. I am older now and my implants were over thirty years old. I did not have anything put back in but that was my preference. I cannot tell you how happy I am with her and her staff. I found the process easy and stress free as I was very nervous about it. Although I am not planning any surgery anytime soon, I would definitely go to her if I was. Thank you and I hope you found this helpful."
- Anonymous /
Vitals /
Feb 18, 2014
"Dear Dr. Sumpter & your staff, ..... I can't begin to tell you what a wonderful surgeon you are. The difference has been night & day. Thank you so much"
- BS /
Other /
Oct 12, 2007
"Dr. Sumpter & Staff, I just want to say thank you for everything. I have not been an easy patient with me being over emotional, yet you all handled me with kindness. So, again, Thank you!"
- E.L. /
Other /
Dec 16, 2016
"I highly recommend Dr. Sumpter! She is truly an amazing doctor. She was compassionate for my wellbeing and a true professional doctor. I arrived late to the hospital on the morning of my surgery. I was so stressed out and she put me at ease. My post surgery no complication and I had lots of follow up appointments too. Great office and staff too."
- T.Z. /
Healthgrades /
Feb 22, 2017
"I highly recommend Dr. Sumpter!! My surgery went great. She is truly an amazing doctor. She was compassionate for my wellbeing and a true professional doctor. I arrived late to the hospital on the morning of my surgery. I was so stressed out and she put me at ease. My post surgery no complication and I had lots of follow up appointments too. Great office and staff too."
- T.Z. /
Google /
Mar 10, 2017
Previous
Next
Dr. Sumpter performs breast revision surgery for women in varying circumstances and the surgery is tailored according to the cosmetic issue the patient is addressing. Ultimately, the correction aims to fix the issue that's the source of the patient's dissatisfaction. The most common cases where a patient may be a candidate for this treatment are listed below.
Some women decide after breast augmentation surgery that they did not get the size quite right. They feel they either went a bit too big or too small. Some of these individuals live with their implants for some time before deciding they would like a second surgery to address the size change. This surgery is usually straightforward and easy to accomplish. However, to ensure that patients' goals are met and they are happy with the results, during the initial consultation, Dr. Sumpter works closely with each patient to determine the size and appearance each individual patient desires for herself.
Many women get breast implants strictly for aesthetics. However, some may decide later on that they no longer wish to have them and will desire to have them removed. Breast revision surgery in this case is a process where the implant are removed and the breast reshaped back to a normal size and position so that it looks natural. Skin tightening may be needed if the skin was stretched over time due to the implant(s).
Despite significant advances in medical technology and strong, durable manufacturing, there are rare cases where an implant may rupture. If the implant is filled with saline, there will be a noticeable deflation of the breast. In the case of silicone implants, the gel stays intact, so there will not be a noticeable difference. A mammogram or MRI will be needed to detect the defect. Implant ruptures are typically covered under warranty by the manufacturer within a certain amount of time. Patients may get new implants during the revision surgery. Again, implant rupture is a rare situation.
Double bubble is a term used for an implant that has moved out of place and causes a visible crease and a double breast appearance. This can occur if the implants were improperly placed or if a significant amount of scar tissue forms around the implant. A revision surgery is needed to correct this condition. To ensure the implant stays in its proper position, a strattice may be used to protect it from moving.
It is common for scar tissue to form around the breast implant once it has settled into the surgical pocket within the chest. In most cases, this scar tissue does not cause any harm or problems for the patient. However, in some cases, the scar tissue can tighten around the implant, which causes the implant to be displaced. This causes a hardening of the breast, which can look aesthetically unappealing, as well as cause discomfort. This is corrected by a capsulectomy in which the scar tissue is surgically removed. Based on statistics, there are more occurrences of contracture with saline implants compared to silicone-based ones.
A noticeable rippling can sometimes be seen underneath or on the side of the breast. This is generally more common among patients who have very low tissue volume and who are thin. Although not really a complication, the unnatural wrinkling may cause discomfort and an unsightly appearance. Rippling is most common with saline implants.
Recovery from breast revision surgery varies greatly. Patients who are having surgery for a simple change in size (for example, removing a smaller implant for a larger one), will have a quick and relatively simple recovery. Patients who require more extensive treatment, such as the correction of scar tissue, will experience a longer recovery period. This will be discussed in detail during the initial consultation.
The cost of a breast revision surgery also varies greatly depending on what is being done. A change in implant size or shape can cost as low as $4,000, where as a more extensive revision surgery could rise to about $10,000. Depending on the surgical case, insurance and/or warranty protection may be applied.
Schedule Your Consultation
If you would like to make a change to a previous breast augmentation procedure had, including if you wish to change your implant size, please contact our practice today for a complete consultation. Our team will provide a thorough assessment and provide you with all of the options to create a healthy, aesthetically appealing breast appearance.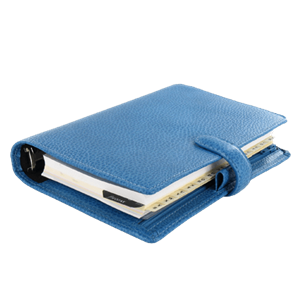 Plan Your Procedure
Average Procedure Time

3 - 4 Hours

Procedure Recovery Location

Out-Patient
Contact Us
Related Procedures