If a woman feels as if her breast size or shape is insufficient, she can turn to breast augmentation surgery. With this procedure, Houston cosmetic surgeon, Dr. Sumpter, will place saline or silicone implants into a woman's natural breasts to her desired size. Why do women choose implants? Some of the most popular reasons are for breasts that have lost volume due to aging, weight loss, or breastfeeding, to improve asymmetrical breasts or underdeveloped breasts or following breast cancer surgery. While implants can be placed in several locations, Dr. Sumpter prefers to place them underneath the pectoralis muscle for a more natural look and to minimize scarring.
Who is the Best Candidate?
Good candidates for breast augmentation are women who demonstrate:
Small breast size for body shape
Size discrepancy of breasts
Breasts that have become smaller and lost their firmness after having children
Non-smokers or those who have ceased smoking two months prior to the procedure
Overall good health
Saline or Silicone Implants?
Both saline and silicone breast implants remain popular choices among women today. The type chosen depends on a few different factors. Saline implants are filled with saltwater during surgery and this amount can be adjusted during the procedure. These implants can feel a bit firmer than silicone implants. Silicone implants have a pre-filled amount of cohesive gel when placed during surgery and they have a more natural feel. The surgeon typically uses silicone implants for patients who have lower body weight and less breast tissue.
Saline implants do offer the advantage of multiple surgical approaches including per-areolar, trans-umbilical, axillary or inframammary as silicone gel implants are surgically placed. Dr. Sumpter can discuss these options with you.
A couple of distinct differences between saline and silicone breast implants are that patients must be 18 years of age in order to receive saline implants, and 21 years of age for silicone. In addition, silicone implants usually cost about $1,000 more than saline. We will assess the current breast tissue, as well as discuss the patient's goals for surgery and together make a determination as to the best implant to use to attain the best result.
Breast Augmentation Reviews
"Dr Kristi Sumpter is the Absolute Best for Breast Augumentation! Dr Sumpter put me at ease right away during my consultation. She answered and explained the procedure and the after care very throughly. She listened to what My expectations?"
- N. /
Citysearch /
Sep 24, 2014
"Dr. Kristi Sumpter has restored and enhanced my breasts! She is the absolute best! Very through and highly skilled but makes you feel like you are sitting down with your Best Friend. #1 in my book!Natalie"
- Anonymous /
UCompareHealthcare /
Sep 25, 2014
"The doctor and staff are wonderful. The office is clean and peaceful. Doctor Sumpter took her time with me and was very caring. I recommend this place to everyone. My surgery went great. Minimal scaring. I am happy I chose Dr. Sumpter to do my surgery. Thank you Dr.Sumter and staff."
- T.B. /
Google /
May 26, 2016
"I sent an email a few weeks ago about how excited I was. I have gone from a size 12 to a size 4 and have great boobs! I recommend Dr. Sumpter to everyone! She has the best bed side manner and made me feel very comfortable. My mom wanted the same procedures and decided to go to another doctor to have the same procedures, because he had been in business longer. She spent $6,000 more than me and is very dissatisfied. These procedures have change my life! I am more confident, I have stuck to a strict diet for 5 months now, it is a complete lifestyle change. I would gladly share my story with others to show how amazing Dr. Sumpter is. (My husband thinks she's great too!) I have had 2 children in the last 15 months and have a better body and much skinnier than I have every been. I can wear a bikini without short for the first time in my life, and no more padded bras."
- AL /
Other /
Apr 08, 2004
"I have to thank you not only were my breasts little, but got even worse after my daughter that I couldn't wear the clothes I wanted to. I was a little girl. I am so happy because they are perfect, and now so beautiful. I feel like a woman. The only problem is (my daughter) thinks there is milk in my breasts. :) Thank you again for changing my life and allowing me to experience Hawaiian Tropic Internationals in Vegas. I have done a TV commercial as well."
- AA /
Other /
Mar 07, 2003
Previous
Next
The patient's overall health, along with the current breast size and breast shape will be discussed during the initial consultation. Additionally, we will evaluate the underlying bone anatomy of the chest, the presence of breast masses (if any), the looseness of the skin of the breasts (if any) and the patient's overall body shape in proportion to the breasts. Finally, measurements will be taken of the breasts to help determine the best implant size. This evaluation will help to develop a customized and individual breast augmentation plan.
When choosing the right breast implant, the surgeon will discuss several aspects of the various implants that are offered today. Each implant is produced with varying profiles, which is the amount of projection the implant will offer. This is taken into consideration along with the chest wall and the breast base width. The goal is to find an implant that will fill the base width naturally, while at the same time offering a projection the patient will be happy with. Breast implants also come in various shapes (round or tear-shaped), and different textures (smooth or a textured surface). The incision type and the implant placement will also be addressed. Our surgeon typically places the implant under the pectoralis major muscle with a pre-made pocket that is created surgically. A common approach for the incision is either within the natural crease of the breast or along the nipple. Both of these techniques hide scarring and offer a natural result.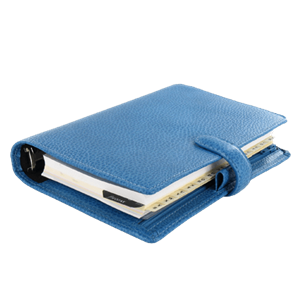 Plan Your Procedure
Average Procedure Time

1 Hour

Procedure Recovery Location

Out-Patient
Contact Us
After breast augmentation surgery, patients are placed in a surgical dressing that may include a support bra or wrap. Swelling is expected after surgery. The swelling and bruising will start to resolve 1-2 weeks after surgery, although this will vary between patients. Usually patients may return to work within 3-5 days. Most patients can resume modest activity in 2 weeks and a complete recovery can be expected between 4-6 weeks after surgery.
Breast augmentation surgery will vary in cost depending on the implant used. On average, most surgeons charge between $5,000-$6,000 for saline implants. Silicone gel implants will increase the overall fee by about $1,000.
Achieve the Look You Want!
Breast augmentation surgery is one of the most common cosmetic procedures performed among cosmetic surgeons. It is a surgery that produces gorgeous, natural results and the majority of women are thrilled with their outcome. If you desire shapelier breasts, please call our cosmetic surgery office and schedule your complimentary consultation with our doctor today.
Related Procedures