When fighting breast cancer, a woman could be faced with the prospect of a mastectomy, or the surgical removal of one or both breasts. This surgery is used in the most serious of cases to fight the disease and save the woman's life. Highly experienced in breast cancer surgeries, Houston cosmetic surgeon, Dr. Kristi Sumpter, understands how important the appearance of the breasts are to women. Therefore, she will provide the best possible method for the patient. These methods can involve removing breast tissue, skin, the nipple and/or lymph nodes.
Following a mastectomy, Dr. Sumpter can develop a customized treatment plan to help a woman restore the appearance of her breasts through several cosmetic surgeries. For example, breast reconstruction with implants or augmentation is extremely effective. Dr. Sumpter and the patient will decide which method is the most appropriate to transform the woman's physical appearance and emotional well-being.
Symptoms of Breast Cancer
According to the National Cancer Institute, the following signs and symptoms often accompany breast cancer:
a lump or thickening in or near the breast or in the underarm area
a change in the size or shape of the breast
nipple discharge or tenderness
inverted nipple
Simple or Total Mastectomy
This includes removal of the breast tissue, skin, and nipple, but rarely includes the removal of lymph nodes. The chest wall is usually left fairly flat following a simple mastectomy. A woman may opt for breast reconstruction or choose to wear a breast prosthesis following this procedure.

Modified Radical Mastectomy
This is the most common type of mastectomy procedure performed. This procedure includes removal of the entire breast, nipple, areola, and varying amounts of lymph nodes in the under arm region. If no reconstruction is performed, the healed chest wall is typically flat or slightly rippled. This technique can work very well with immediate reconstruction.

Radical Mastectomy
This was a popular procedure used to treat breast cancer in the 1960s and 1970s. It is no longer performed today. In this mastectomy procedure, the breast tissue, skin, nipple, areola, underlying chest muscles, and varying numbers of lymph nodes in the underarm region are removed. Physical therapy is sometimes required to restore shoulder mobility.

Partial Mastectomy or Lumpectomy
This is also known as breast conserving surgery. This involves removing a portion of the breast along with the tumor and varying numbers of lymph nodes. Lumpectomy is discussed in further detail on its own page within this web site.
All forms of mastectomy procedures require general anesthesia and a hospital stay. Patients can expect general soreness following a mastectomy procedure for a minimum of 3 to 4 days.
After a mastectomy, reconstruction with an implant or augmentation can provide a great benefit to these patients and shorten or eliminate the feelings of loss that some women experience.
Cancer is something that no one wants to deal with, but the earlier the disease is addressed, the better the outcome. We encourage all of our breast cancer patients to contact us to find out more about the options available to them, including mastectomy surgery. During a consultation, we will address any concerns and answer any questions. Please feel free to contact us today to schedule your consultation to see if a mastectomy is right for you.
Mastectomy Reviews
"Dear Doctor Kristi, Just a quick note to say thank you for your call last week. It was thoughtful of you and a real boost for me. You have that rare knack of putting people at ease for which I am incredibly grateful! I must also admit to you that even though we spent the majority of last year working on me, I assumed I was just a blur in a series of patients and that you couldn't/shouldn't/wouldn't remember me. I can't express to you how heartwarming it was to know that you actually remembered me!"
- TW /
Other /
Aug 08, 2007
"Dear Dr. Kristi: If I said 'thank you' every minute for the rest of my life, it will never be enough. After eight (8) years and multiple surgeries: i.e., Tummy Tuck; Bi-lateral Prophylactic Mastectomy; Implants; Liposuction; Face lift; and Breast Enhancement, I want you to know that I felt connected to you in the most wonderful, phenomenal way on my journey. There is a great pleasantness about you. So gentle and understanding, professional and skillful, yet super sweet. You should also know that it does 'not' go unnoticed that you are a grade 'above' the best. I simply can't say enough great things about you and I will forever tell everyone I know that you are not only an excellent doctor and surgeon, but an 'excellent person' with amazing integrity. The world is a better place because of people like you and honestly ----- you , Tim, Tina, Connie and Melanie will remain in my heart forever. I am truly, deeply appreciative. My very warmest regards always,"
- Anonymous /
Other /
Sep 24, 2014
Previous
Next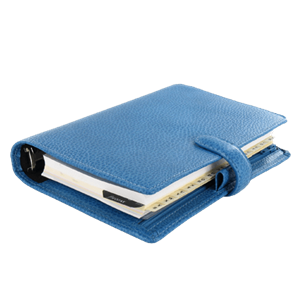 Related Procedures