A flat, toned stomach is a sign of a person being in good shape and healthy, but sometimes it can't be achieved with just exercise and diet. Houston area cosmetic surgeon, Dr. Sumpter, performs abdominoplasty / tummy tucks for patients who need excessive skin and fat removed from their abdomen. After the abundant fat and skin is removed, the abdominal muscles are pulled together to create a firmer abdominal wall. Dr. Sumpter uses a technique that sutures the abdominal muscles back in their original position. As a result, the stomach will be flatter and more toned for an improved physique. A tummy tuck is good for those who aren't happy with the appearance of their abdomen. The concentration of a tummy tuck is the sagging skin and the lower abdomen. It partners beautifully with liposuction performed on the upper abdomen and/or flanks ("love handles") for a complete abdominal improvement.
Tummy Tuck Reviews
"Dr Sumpter did a beautiful job on my tummy tuck. My scar is low and flat. Her bed side manner is wonderful. She answered all my questions even after hours. Highly, highly, highly recommend!"
- J.L. /
Healthgrades /
Aug 07, 2016
"Dr. Sumpter & Staff First off, thank you so much for my new body!! I am completely thrilled with the results!! Also, I would like to thank you & your wonderful staff for creating such a warm environment every visit! NM * I will definitely be referring!!"
- NM /
Other /
Sep 17, 2008
"From the first consultation, I felt Dr. Sumpter was warm, genuine and competent. She's the kind of person I could sit in the kitchen and visit. And I felt that acceptance and connection right away."
- RL /
Other /
Mar 03, 2004
"Tummy tuck & liposuction - From the beginning I liked how Dr Sumpter took her time & answered any questions my husband or myself had. After my surgery she was very gentle with me & took very good care of my needs. I would use her again & refer all my family & friends to her. I love Dr Sumpter"
- R.O. /
Vitals /
Aug 16, 2016
"Ready for a "New" Me! - Cypress, TX - I chose my doctor based on recommendations from three friends as well as my opinion after meeting her at my consultation. She is board certified, very professional and a good listener, I would recommend her to anyone looking for a cosmetic surgeon!"
- J. /
RealSelf /
Jul 17, 2013
Previous
Next
Dr. Sumpter finds that abdominoplasty / tummy tuck patients that can prevent significant weight gain and do not anticipate pregnancy following the procedure will have a greater and longer lasting benefit. In general, good candidates for tummy tucks are men or women who demonstrate:
Excess or sagging skin of the abdomen
Abdominal contour that protrudes and is out of proportion to the rest of the body
Stable weight if excessive skin is due to massive weight loss
Weakened and separated abdominal muscles (due to pregnancy)
Excess fatty tissue that is located primarily in the abdomen
During the initial consultation, Dr. Sumpter will evaluate the overall health of the skin and assess skin quality, looseness, and the amount of fat that is present in the abdominal region. This will help her to develop an individual surgical plan. A few patients will only require minor tightening, known as a mini tummy tuck, whereas others will require a more extensive approach, which is a full tummy tuck. The difference is in the size of the incision, how centrally located the area to be treated is and how much skin and fat need to be removed. During surgery, a horizontal incision is placed just within or above the pubic area. The incision extends laterally toward the hipbones and the length depends largely on the amount of skin to be removed. The incision and thus the scar from the surgery is carefully designed using a multiple layer closure to limit its lasting appearance and placed so that it should rest below a bikini or underwear line.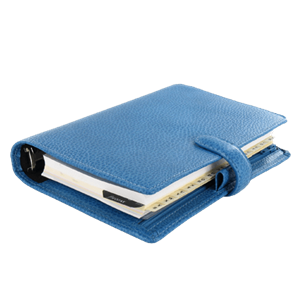 Plan Your Procedure
Average Procedure Time

0

Procedure Recovery Location

Out-Patient
Contact Us
After tummy tuck surgery, patients will need to be very careful as they attempt to stand straight and begin moving around. Swelling and bruising are expected, but the use of an abdominal compression garment will help with this. There will be some numbness over portions of the abdominal area, and this may persist for several months. Patients may return to light activities within 2 weeks from surgery, and can expect a full recovery within 6-8 weeks. The outcome following this surgery is a tighter, flatter tummy. Scarring is typically not seen as the incision is placed inconspicuously and is generally hidden by undergarments and bathing suit bottoms.
The average cost for a tummy tuck will depend on the extent of the surgery. Mini tummy tucks start at around $4,700, whereas a full tummy tuck could exceed $6,700. After a thorough assessment has been made and a treatment plan compiled, the costs will be outlined according to the patient's surgical plan.
Tummy tuck surgery has changed the lives of countless men and women. In particular, women who have completed pregnancies or have lost a significant amount of weight find that this surgery allows them to reclaim their figure once again. If you have loose and sagging skin in your abdominal region and ready to attain a flat tummy, please call our cosmetic surgery office today and schedule a consultation with our acclaimed board-certified cosmetic surgeon.
Related Procedures