Many moms know the frustration of having body issues after pregnancy where certain areas are saggy, and lack volume or definition. These issues and more can be addressed with a mommy makeover, which involves a number of procedures designed to lift, remove unwanted fat, add volume, provide definition, tone and shape. Houston area cosmetic surgeon, Dr. Sumpter, can transform the breasts, abdomen, thighs and buttocks with a mommy makeover. To accomplish a patient's goals, Dr. Sumpter uses liposuction, breast augmentation, breast and butt lifts and body contouring. She can do one procedure or multiple, where she can do them one at a time or combine them, depending on the patient's condition.
Mommy Makeover Reviews
"I sent an email a few weeks ago about how excited I was. I have gone from a size 12 to a size 4 and have great boobs! I recommend Dr. Sumpter to everyone! She has the best bed side manner and made me feel very comfortable. My mom wanted the same procedures and decided to go to another doctor to have the same procedures, because he had been in business longer. She spent $6,000 more than me and is very dissatisfied. These procedures have change my life! I am more confident, I have stuck to a strict diet for 5 months now, it is a complete lifestyle change. I would gladly share my story with others to show how amazing Dr. Sumpter is. (My husband thinks she's great too!) I have had 2 children in the last 15 months and have a better body and much skinnier than I have every been. I can wear a bikini without short for the first time in my life, and no more padded bras."
- AL /
Other /
Apr 08, 2004
"Thank you Dr. Sumpter & staff!"
- VF /
Other /
Jul 27, 2007
Previous
Next
Surgical Technique

@headingTag>
A mommy makeover incorporates multiple procedures, so the surgical technique used is different for each surgical case. The technique also varies depending on the medical condition and aesthetics of the patient's body. During your consultation, Dr. Sumpter will create a personalized plan for your aesthetic goals and go into detail about the advanced surgical techniques that will be applied. For many, a combination of techniques will create beautifully shaped breasts, reduce the appearance of stretch marks, reshape a more natural and appealing body contour, and eliminate stubborn areas of fat.
During/After Surgery

@headingTag>
A mommy makeover is considered an invasive surgery and may require an overnight stay in the hospital. This surgery is performed under general anesthesia and can range in duration depending on how many procedures are combined. Some patients find the recovery to be challenging, but quickly gain hope as they begin to recognize the dramatic difference the surgery has made in their appearance. Full recovery can take between 6-9 months although most patients go back to their normal routine in about 3-4 weeks. Exercise is discouraged for at least 6-8 weeks post-surgery.
It is important to note that scarring is usually a part of this procedure. For this reason, it is important for patients to find a skilled and experienced board-certified plastic surgeon to perform this surgery. A seasoned surgeon will ensure that scarring is kept at a minimum and that the results are not only gorgeous, but also long lasting.
Expected Cost

@headingTag>
Patients often save money with mommy makeovers due to the combination of addressing several areas at one time. The surgery will typically include dramatically transforming the breast and tummy region, and the average cost varies widely between $8,000 and $17,000.
Get Your Body Back!

@headingTag>
A mommy makeover gives a woman the chance to regain her youthful curves and slim figure. It has quickly become one of the most popular procedures performed at our plastic surgery office. We love it when we can bring positive changes to a woman's life, and this surgery almost always does just that. If you are ready to get your pre-pregnancy body back, we encourage you to call our office today and schedule your consultation.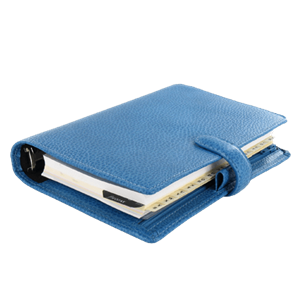 Plan Your Procedure
Average Procedure Time

0

Procedure Recovery Location

Out-Patient
Contact Us