As the most common cosmetic surgery on the market, liposuction has transformed countless lives and bodies with its dramatic results. Any patient who wants to remove unwanted fat should consider the surgery, which uses specialized tools and suctioning to eliminate the fat from the body. Experienced Houston cosmetic surgeon, Dr. Sumpter, will use a steel tube to loosen the fat and then suction it out for a slimmer, more toned physique. Dr. Sumpter commonly uses liposuction on the abdomen, hips, back, upper arms, face and neck, breasts, knees, thighs and calves.
Liposuction Reviews
"About Time I Got ME Back!!! - Cypress, TX - Upper & lower abdomen, love handles and the back under the bra line.I went to 2 consultations. The 1st was a doctor that ONLY does fat reduction procedures. I figured if that's what he specializes in...well...that would be perfect. My husband went with me to this appointment. The doctor said that basically if he took the fat from my abdomen area that I would probably still have a rounded belly because he could feel my muscle under that fat and it is protruding and that is from the visceral fat UNDER the muscle and around my organs and you can only get rid of that through diet and exercising. Which...if he would've looked at my arms, legs and butt he could have figured out that THAT is EXACTLY what I have been doing. I've been working out since I was 23 ( I'm 44 now) but my husband and I just 3 months started eating healthier. Ok..so everything else on my body was changing. Taking shape. EXCEPT my midsection..front and back! BUT, I humored him and said, "Well I have always had a rounded stomach (pooch) even as a little girl, WHO by the way was 15-20 lbs. lighter than everyone else....there's maybe 2" space between my ribs and hips...I am VERY short trunked. I figured I had the pooch because my GUTS have no other place to go...lol. Anyway, I let him know that that was OK for me because I just wanted that blubber GONE! I'm realistic! So he leaves so I can re-dress and his financial lady comes in with the price. He said he could only do the upper & lower and love handles in 1 appointment and the back at another time. My 1st appointment would be $6,500, that was WITH a $2,000 discount for getting 3 areas done in 1 appointment. And if I come back in 90 days of the 1st appointment they would take %25 off the next one and IT would be $3,500. That's $10,000!!!! Well my husband and I thanked them for there time and I went away a lil disappointed. The money and kinda the way he thought I wasn't doing my end of the fat loss. Now...understand...I my WEIGHT is NOT my issue. I am 5'2" & 127lbs. My weight is just fine. But that blubber wasn't! So I was gonna save up the rest of the money and have done in late fall or early winter. That appointment was on a Wednesday. That following Monday I went to my 2nd consultation with a different doctor.2nd consultation! I LOOOOOVED her. I didn't even have to get undressed! Of course I pulled up my shirt and partially pulled my pants down. She said she could do ALL of it in 1 appointment and would take anywhere from 1 - 1.5 hours. My husband did not come to this one. I got home and told him all about her AND her price. I knew that I was letting her do it before I knew about the price. My husband said, "Great...can you do it tomorrow?" Ha! Well as it turned out, I had emailed them that night with some dates and one of them was that very Friday. I took it!!!Day of surgery. Got there at 8:30 a.m. My appointment was at 10:00 got home about 2:30! (I live 2 hours away from the doctor)I will tell you more later. I'm going to bed."
- K. /
RealSelf /
Jun 12, 2016
"I love Dr. Sumpter. Great bedside manners. Very knowledgeable and gives great results. She did exactly what I asked and I look forward to working with her in the near future."
- Z.D. /
Google /
Apr 25, 2019
"Dr. Sumpter & Staff First off, thank you so much for my new body!! I am completely thrilled with the results!! Also, I would like to thank you & your wonderful staff for creating such a warm environment every visit! NM * I will definitely be referring!!"
- NM /
Other /
Sep 17, 2008
"Tummy tuck & liposuction - From the beginning I liked how Dr Sumpter took her time & answered any questions my husband or myself had. After my surgery she was very gentle with me & took very good care of my needs. I would use her again & refer all my family & friends to her. I love Dr Sumpter"
- R.O. /
Vitals /
Aug 16, 2016
".... You have all been wonderful and Dr. Sumpter, you have saved my spirit. With love,"
- LL /
Other /
Jun 05, 2007
Previous
Next
Surgical liposuction is reserved for patients who are near or at their ideal weight. It is not a solution for weight loss and should not be looked at as a weight loss method. Good candidates for liposuction are men or women who demonstrate:
A healthy skin tone with minimal to no excess or sagging skin
A reasonable and stable weight
Localized excess fatty deposits that diet and exercise cannot improve
Dr. Sumpter will evaluate the areas of fat that you wish to improve upon. She will tailor an individualized treatment plan that lists the areas to address, as well as the desired amount of fat to be removed. During surgery, a device known as a cannula is inserted through the skin and gently removes fat cells. A solution containing local anesthetic and tumescent fluid is introduced beneath the area of concern to help minimize bleeding, bruising and overall patient discomfort. Controlled removal of fluid and fat is accomplished in layers to produce an improved contour. During liposuction, a motor helps control how much fat is removed and at what speed. Fat removal can range from several ounces to a few pounds.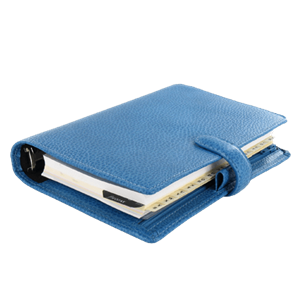 Plan Your Procedure
Average Procedure Time

0

Procedure Recovery Location

Out-Patient
Contact Us
Liposuction is an outpatient procedure that is performed under general anesthesia. The results will not be evident for several weeks as there will be some swelling after surgery. Compression garments will be required to control the swelling and to help the overlying tissues adapt to the new contour. Patients can return to light activities within 1-2 weeks and can expect a full recovery within about 4-6 weeks. Liposuction does leave a small scar where the cannula was inserted, but it is not noticeable once it fades over time.
The average cost for liposuction in the U.S. can range anywhere from $2,500 to $7,000. This cost varies depending on the location for fat removal and how much fat was removed. Because this surgery is considered cosmetic, medical insurance does not apply.
Liposuction is a safe and effective way to remove unwanted fat from the body. If you are battling pesky bulges and areas of fat and are ready for a little assistance to help achieve the look you want, we encourage you to schedule a consultation with our surgeon to learn how liposuction can benefit you. Our talented staff will discuss the various options and create a tailored approach specific to your aesthetic goals.
Related Procedures