Some people can do squats and other exercises until they're blue in the face and still see no visible results in shaping, lifting or increasing their butts. Houston area cosmetic surgeon, Dr. Sumpter, can give the patient a Brazilian butt lift to not only increase the size of the buttocks but also to provide a better shape, along with a lifted and more firm appearance. Dr. Sumpter will remove fat from one or more areas of the body with liposuction to be filtered and then injected into the buttocks. Following surgery, patients will have a natural-looking, shapelier, enhanced derriere that they will love to show off.
The best candidates for a Brazilian butt lift are those who have a flat or deflated buttocks / gluteals, but yet have enough fat elsewhere on the body to extract for the transfer. Patients who are very thin, may not be suitable candidates for this surgery. Butt implants are usually a better option for these individuals. Candidates who undergo a fat transfer to the buttock should maintain a healthy diet and lifestyle, and avoid smoking.
Reviews
"I could not have imagined a better experience. The doctor was extremely upfront and detailed about the pricing as well as what to expect during the procedure. She even suggested we go a cheaper route on my mother in laws Botox which was refreshing to say the least not to feel like you're being up sold instead of genuinely counseled. My pain tolerance level is lower than low and she went to every length possible to make me comfortable all while being very friendly and reassuring. My results for lip injections were absolutely fantastic. My entire family now wants to make an appointment here to have theirs done! I will be back for all of my cosmetic needs and so will all my family."
- C.S. /
Yelp /
May 27, 2016
"I have been going to Winds of Change Cosmetic Surgery for years.There is no one else I would trust to inject needles into my faceexcept Dr. Sumpter.  She is the best!  She keeps making me lookyounger!"
- L.B. /
Yelp /
Mar 05, 2018
"I had an open rhinoplasty with Dr. Sumpter back in August 2017, and I love my results. The staff is super friendly and Dr. Sumpter is a lovely, down to earth soul who got the job done. Thank you..."
- J.K. /
Yahoo /
Feb 28, 2018
"I had an open rhinoplasty with Dr. Sumpter back in August 2017, and I love my results. The staff is super friendly and Dr. Sumpter is a lovely, down to earth soul who got the job done. Thank you again for giving me the confidence boost I was looking for!"
- J.K. /
Yelp /
Feb 28, 2018
"Dr. Sumpter is a great plastic surgeon! She is professional, talented, informative, and very caring in her service. She answered all my questions before surgery which helped me to be at ease because I knew what to expect. She was also always available after surgery during my post op care. Her staff is fantastic and very accommodating to my busy schedule. I am very satisfied with my surgery experience and would recommend this office highly!"
- S.T. /
Google /
Feb 19, 2018
Previous
Next
Prior to the procedure, the patient's body will be assessed to determine where on the body the liposuction will extract fat. The patient will also have the opportunity to discuss their desired look for their buttocks. Liposuction is used, and the fat is then filtered and grafted for an effective transfer. Some of the fat extracted will not be injected into the buttocks because it did not pass the filtration process. The healthy fat is then injected into designated areas of the buttocks through a syringe. Many layers of fat may be used to achieve the desired look, however, the incisions are very small and will leave very minimal scarring.
Brazilian Butt Lift Recovery
A Brazilian butt lift is an outpatient surgery that typically takes about 2 hours to perform. The length and outcome of the procedure is dependent upon how many donor sites are needed to extract fat, as well as how many layers of injections are needed to achieve the desired look. After the procedure, patients can expect swelling and bruising of the rear-end and the liposuctioned area(s). Patients will have difficulty sitting and may not be able to comfortably do so until the swelling has subsided. It will take approximately 3 months to see the full aesthetic results of the procedure.
The estimated cost for a Brazilian butt lift varies based on the amount of liposuction needed during the fat extraction process. The average cost for this procedure is between $4,000-$7,000.
Get a Shapelier Butt Today!
The Brazilian butt lift is an excellent procedure for individuals seeking a shapelier buttock, but who desire a natural way to achieve this look. Following this cosmetic enhancement, the butt appears larger, curvier, and lifted. Call our cosmetic surgery practice today and learn more about this popular treatment and get the silhouette you have always dreamed of having.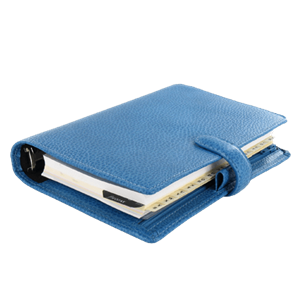 Related Procedures