When a patient looks in the mirror and doesn't like what he or she sees because of sagginess and lack of definition and shape, body contouring could be an option. If the breasts, abdomen, arms, thighs, knees, flanks or buttocks could stand some tightening and contouring, Houston cosmetic surgeon, Dr. Sumpter, can remove excessive skin and tighten the underlying muscles. Abundant fat can be removed through liposuction. In some cases, Dr. Sumpter can combine more than one surgery to maximize results for a better-looking, more confident patient.
Reviews
"I could not have imagined a better experience. The doctor was extremely upfront and detailed about the pricing as well as what to expect during the procedure. She even suggested we go a cheaper route on my mother in laws Botox which was refreshing to say the least not to feel like you're being up sold instead of genuinely counseled. My pain tolerance level is lower than low and she went to every length possible to make me comfortable all while being very friendly and reassuring. My results for lip injections were absolutely fantastic. My entire family now wants to make an appointment here to have theirs done! I will be back for all of my cosmetic needs and so will all my family."
- C.S. /
Yelp /
May 27, 2016
"My mother in law recommended Winds of Change  for a massage and it was amazing. Everyone was so friendly and nice and the massage therapist was very knowledgeable and gave such an amazing massage. I will definitely be coming back for a massage and I will be looking into their cosmetic procedures."
- E.G. /
Yelp /
May 03, 2019
"My mother in law recommended Winds of Change for a massage and it was amazing. Everyone was so friendly and nice and the massage therapist was very knowledgeable and gave such an amazing massage...."
- E.G. /
Yahoo /
May 03, 2019
"I love Dr. Sumpter. Great bedside manners. Very knowledgeable and gives great results. She did exactly what I asked and I look forward to working with her in the near future."
- Z.D. /
Google /
Apr 25, 2019
"I had a implant removal, Dr. Sumpter was very knowledgeable and her staff is very attentive. The surgery center also was very professional and helpful on the day of surgery. Dr. Sumpter and her staff also send me flowers on the week of recovery which was so thoughtful. Also any questions i had before and after surgery i can easily call them and they make sure to have a answer. The experience with them was great!"
- M.A. /
Google /
Apr 05, 2019
Previous
Next
Body contouring is performed to allow patients to tighten, reshape, and contour areas of the body that patients are not happy with. Applicable locations include the arms, breasts, abdomen, thighs, buttocks, knees, and flanks. It is also applied to the face and neck. To minimize infection and increase the likelihood of success, surgeons typically will contemplate a variety of procedures to be grouped together into one single surgery when necessary.
The overall surgical technique varies for each unique patient case. Traditionally, body contouring includes shaping the underlying tissue with liposuction to remove fat and may include removing extra skin from any of a number of areas on the body. The duration of the surgery will depend on the case. Recovery varies based on the amount of liposuction and any additional procedures performed. Visible improvements increase self-confidence in patients, making the surgery well worth the effort.
Factors such as number of procedures performed, and extent of the surgical complexity make the price vary for each individual patient. During the consultation, our dedicated team will provide a personalized surgical plan to ensure we commit to excellence in completing our patient's goals.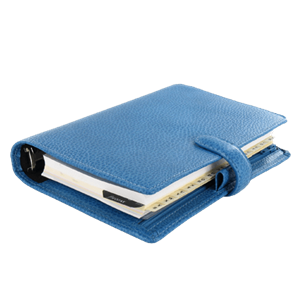 Plan Your Procedure
Average Procedure Time

00

Procedure Recovery Location

Out-Patient
Contact Us
Procedures I Can Combine?
Procedures are grouped and timed in steps according to each patient's personalized surgical plan. Dr. Sumpter considers patient health, body areas, and many more implications to thoughtfully ensure the patient will receive the best results for their effort. Common procedures to be combined are grouped with either the upper body areas, or lower body areas. It usually includes liposuction, but procedures added to liposuction, can include a tummy tuck, an arm lift, a thigh lift or a breast procedure for examples.
The ideal timing for body contouring is after significant weight loss, or after patients have come very close to completing their targeted weight. Body contouring should be pertinent only to people who are not planning on becoming pregnant in the future, as the effect of the surgical toning will be minimized.
Mommy Makeover Procedure?
A mommy makeover is a term that labels a combination of body contouring procedures that are applied to areas of the body most affected by pregnancy, childbirth, and nursing. This includes the breasts, abdomen, hips, thighs and buttock.
Like most surgeries, body contouring may result in some scarring. Most patients see the scars heal and become irrelevant, as Dr. Sumpter attempts to hide the incisions in areas of the body not commonly visible. A skilled body contouring surgeon, she will consider scarring carefully in the overall surgical plan, and result in placing surgical incisions inconspicuously. Post-surgical care and topical solutions are also used to result in a quicker, healthier healing process. Scars fade and blend with natural skin tone as time passes.
Related Procedures