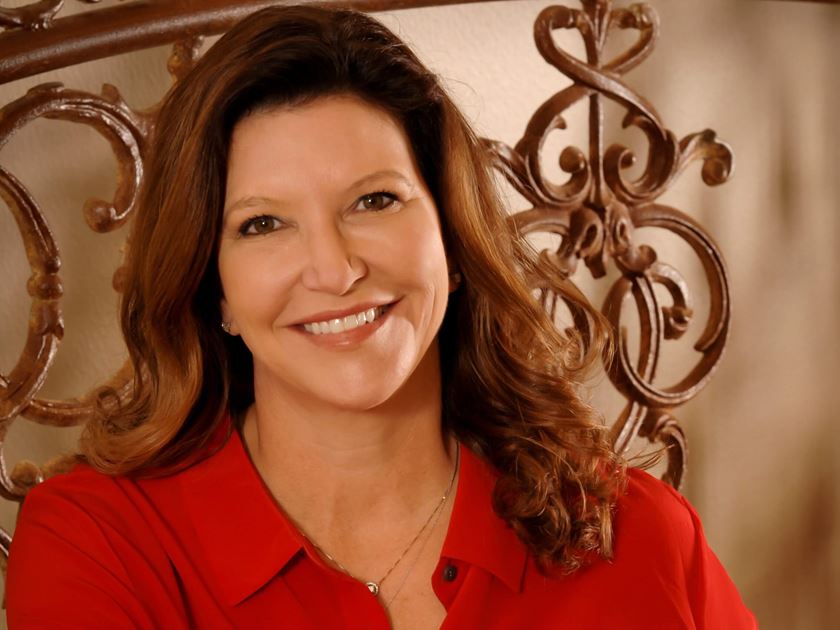 Meet Dr. Sumpter

@headingTag>
Dr. Kristi Sumpter is a board-certified plastic surgeon in Houston, TX, at Winds of Change Cosmetic Surgery Specialists. Dr. Sumpter specializes in cosmetic and reconstructive surgeries of the breast, face, body and skin. The American Academy of Cosmetic Surgery and the American Osteopathic Board of Surgery both certify Dr. Sumpter and she's also a fellow at these esteemed institutions. Considered one of the best surgeons in Houston, every year since 2005, H Texas Magazine has named Dr. Sumpter as one of Houston's "Top Docs."
While Dr. Sumpter didn't start off in plastic surgery, her work with breast cancer patients sparked her interest in the field and inspired her to pursue training. Working with these patients on a personal level, Dr. Sumpter learned not only about the physical effects of this disease, but the emotional as well, which plastic surgery could help restore. Dr. Sumpter knows that appearance is important to self-image and identity, and can ultimately affect how patients feel about themselves. Cosmetic surgery has allowed Dr. Sumpter to combine her highly-developed surgical skill with her artistic flair and trained eye to provide stunning results.
Specialties and Skills

@headingTag>
With a background in general surgery, Dr. Sumpter felt she could better utilize her talents to not only perform mastectomy and lumpectomy procedures, but to offer breast reconstruction that would transform women's lives. Today, Dr. Sumpter is qualified to do both general and cosmetic breast procedures at her practice. At Winds of Change Cosmetic Surgery Specialists, she provides men and women with a variety of plastic surgery and non-surgical skin enhancements such as tummy tucks, liposuction, nose surgery, facelifts, brow lifts, injectables and skin tightening laser treatments.
Education and Training

@headingTag>
After graduating from the University of Texas, Dr. Sumpter earned her medical degree from the University of North Texas in Fort Worth. She fulfilled her general surgery residency, which included trauma, critical care, laparoscopy and endoscopy, at Botsford General Hospital in Farmington Hills, MI. Dr. Sumpter completed additional surgical training at Detroit Medical Center, M.D. Anderson Cancer Center, Saginaw General Hospital, and the University Medical Center in Las Vegas in pediatric surgery, melanoma/sarcoma/endocrine surgery, gynecology/oncology, and trauma, respectively. Dr. Sumpter was also a clinical instructor at Michigan State University.
After Dr. Sumpter finished her medical training, she joined a general surgery practice in Lufkin, TX. While there, she established a reputation as a talented surgeon, who offered the latest, cutting-edge care, and established exceptional rapport with her patients.
Looking to utilize all of her talents more effectively, Dr. Sumpter searched for an outlet to use both her creativity and aesthetic talent. She discovered it in cosmetic surgery, and completed a fellowship in Lake Mary, FL, which is recognized by the American Academy of Cosmetic Surgery. Dr. Sumpter completed additional cosmetic surgery training in Beverly Hills, CA. Following her fellowship, Dr. Sumpter returned to Texas to start her own practice.
Special Achievements

@headingTag>
The American Academy of Cosmetic Surgery and the American Osteopathic Board of Surgery both certify Dr. Sumpter. In addition, she is a Diplomat of the National Board of Osteopathic Medical Examiners. In honor of her hard work, skill and dedication, H Texas Magazine has named Dr. Sumpter as one of Houston's "Top Docs" every year since 2005.
Professional Memberships

@headingTag>
Dr. Sumpter is proud to be a member of the following organizations:
American Academy of Cosmetic Surgery
American College of Osteopathic Surgeons
American Osteopathic Association
Texas Osteopathic Medical Association
Texas Medical Association
Harris County Medical Society
American Society of Breast Surgeons
American Medical Association
She is a fellow of the American Academy of Cosmetic Surgery and the American College of Osteopathic Surgeons.
Medical Privileges